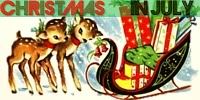 I was paired up with
Britta of The Boots Parade
! She's living an adventure in Costa Rica with her bf and CUTE baby dog Rocco, but is from new jersey! Also, her
fashion sense
is so chic & cute! and we both
secretly
like
this song
! It was fun stalking her blog and emailing back and forth about things she liked and just getting to know her a bit. She's such a warm, caring & beautiful person. I enjoyed shopping for her.
When I read her list of things that she liked, i thought, "oh this is gonna be easy and fun to shop for her". My mind was buzzing with cute little things to maybe get her while sticking to the $10-20 budget. It was funny too because she emailed me and told me that when she read my list of things she thought, "she likes the same things i like. shopping for her will be like shopping for me!" lol.
can i just say that I LOVE her name: Britta Marie. almost twins! ;)
alright so let's get on to the AWESOME package that she sent me!!
it's arrived early!!




opening my christmas gift!! haha


ooh la la, all kinds of goodies including the BEST costa rican coffee
OMG it's my name on yummy chocolate! soo cool! (i really did shriek too)


i love paper products and two pretty lip balms/colors to try! sweet!
aren't these SO cute & colorful! Love em. I NOW really want to go to the farmer's market, which i LOVE btw.



all my lovely treats!!
& a whimsy magnet from costa rica! awesome!
THANK YOU BRITTA! so much for my Christmas package!
everything was so thoughtful. I love it all. Merry Christmas!